Bells and Ringers in Gijón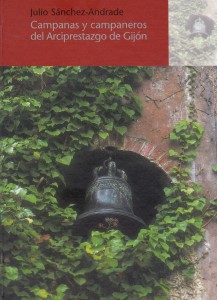 Sánchez-Andrade Fernández, Julio. Bells and Ringers in Gijón. Gijón: Llibros del Pexe (2000).
The church bells have taken a great importance as an element of communication —both in the religious and in the civilian aspect— in the Christian tradition. In this book there is done an inventory of the most of the belonging ones to the Arciprestazgo of Gijon; likewise, some of the customs and interpretive traditions of the parishes of the zone, related to the bells and his rhythm patterns, are detailed according to the statement of the bell-ringers interviewed.